As an Amazon Associate I earn from qualifying purchases.
Looking for the best bra for side fat? The dreaded "back rolls"? Let's face it, the worst thing about wearing a bra is actually just wearing a bra that doesn't fit well. If you're anything like me, you probably have a "comfy bra"…you know…the one that isn't flattering and should probably be thrown away but for some reason, you keep it around?
Well, what if every bra could fit like that one??
I can get up in the morning and my back fat doesn't bother me. At least not too much. But once I have to put on a bra it seems that every little bit of "extra" that I have becomes very apparent. And, in my case, there's plenty to see.
Unfortunately, not only is it hard to find a bra that hides back fat, but it's hard to find a bra that fits well, period! Especially if you have extra curves (or are mostly shaped like a tall block of wood like I am).
In fact, a recent article from the New York Times suggested that 8 out of 10 women are actually wearing the wrong bra size!
Of course, the first thing we think of when we are trying to wear the absolute best bra for side fat is to just loosen the ones we already have – this just means the straps sit in a different spot to make different bulges, and it sacrifices the support that comes from your bra fitting well
Sagging breasts plus different back bulges…doesn't make the original back bulge situation look so bad, really. Doesn't it feel like we have to try on a mountain of bras to find one that maybe fits?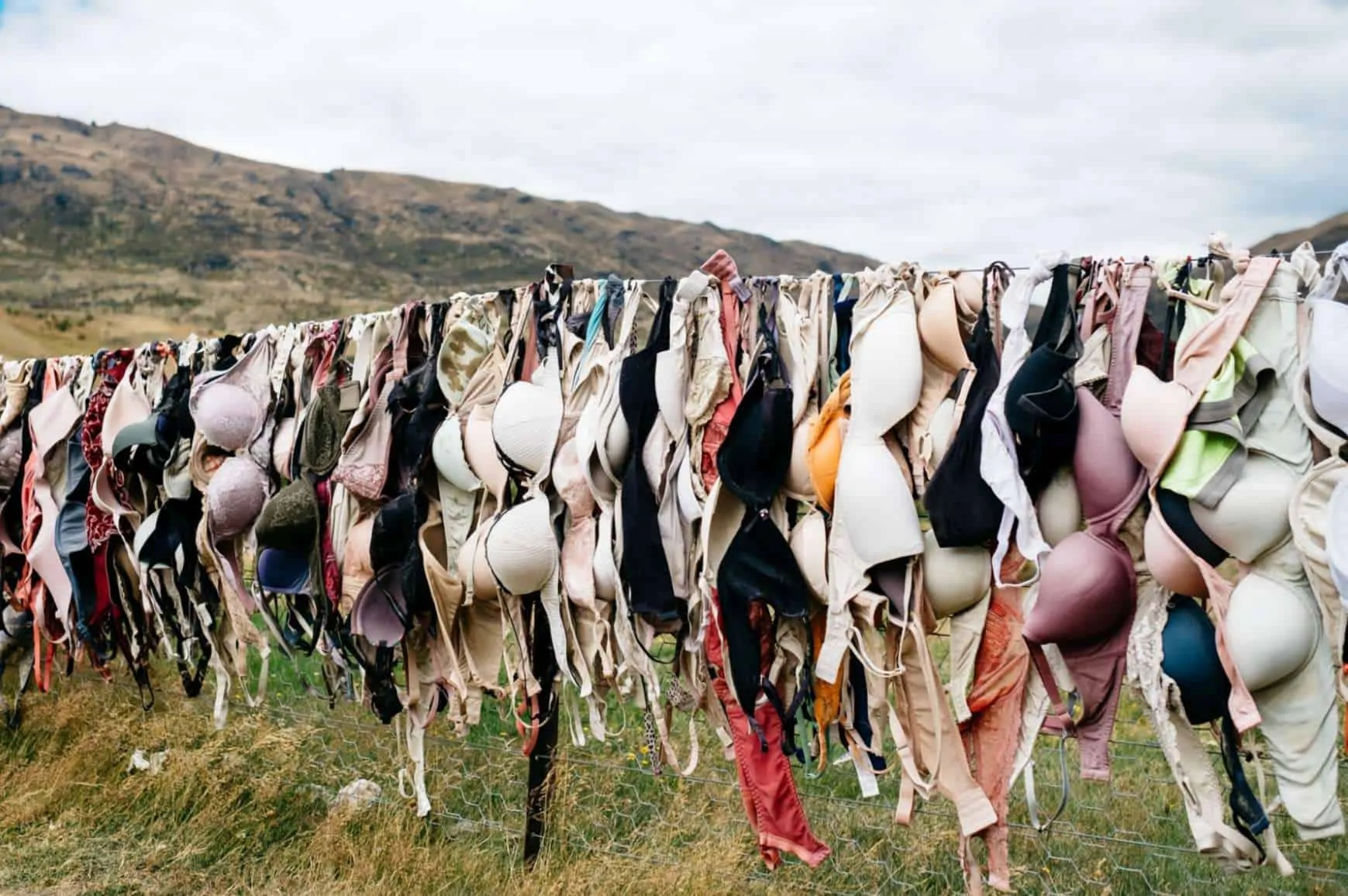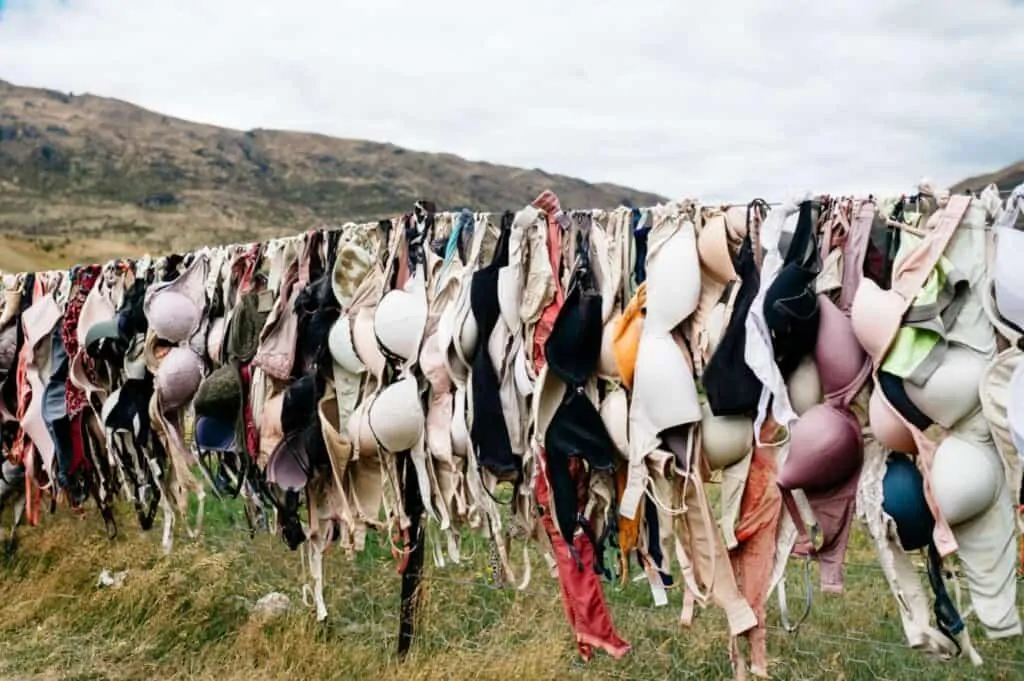 What if we could actually just find the best bra for side fat and back fat? The way to do that is to find bras with specific designs and materials made to smooth bulges instead of creating them, instead of wearing our bras tighter or looser than they should be worn.
I've done some research to find a few bras in different styles – but all have great reviews with many wearers that claim them to be the best bra for side fat and back bulges! Preference and fit will determine which of these will be the one for you!
Without further ado, here are the top choices I've found for underwire, wire-free, and full-coverage bras! I hope one of these choices helps you have a smoother, comfier time if you have to wear a bra!
Brand
Playtex Women's Secrets Perfectly Smooth
Silkee Short Back-Smoothing
DELIMIRA Front Closure Back Support
Brand
Playtex Women's Secrets Perfectly Smooth
Brand
Silkee Short Back-Smoothing
Brand
DELIMIRA Front Closure Back Support
Affiliate links / Images from Amazon Product Advertising API
The 4 Best Bras For Side and Back Fat
1. Overall Best Bra for Side Fat – Olga Women's No Side Effects Underwire Bra
Affiliate links / Images from Amazon Product Advertising API
This is my favorite choice overall and for good reason. The design includes genius side panels that smooth the usual bulges that show up in the underarm area. This bra offers lots of coverage in the cups while maintaining a flattering and sexy shape.
The obvious benefit is that it does a great job of not creating lumpy areas.
Another great mention by reviewers is that it is easy to wear with many different types of clothing, so it is an awesome all-around choice to have in your closet! The best bra for side fat might just be this one!
2. Best Bra For Side Fat, No Wire Option – Playtex Women's Secrets Perfectly Smooth Wire Free
Affiliate links / Images from Amazon Product Advertising API
This bra promises to offer "all-over smoothing," and according to rave reviews, it lives up to the promise! The design has seamless cups and smoothing side wings to help it be nearly invisible under clothing! Plus, the straps are cushioned and no-slip for ultimate comfort.
Really, the only downside to this bra is if you happen to not like wire-free bras – although reviewers say it has amazing support! This is a great choice in the search for the best bra for side fat and back fat!
3. Best Bra for Side Fat, Full-Coverage Option – Shapeez Silkee Short
Affiliate links / Images from Amazon Product Advertising API
Sometimes the best bra for side fat is a full-coverage option. This bra has no bands or closures, so it really provides 360 degrees of smoothing action! The straps are adjustable for a perfect fit. Now the main cons of this bra are the price and that it is a bit difficult to get on (no closures, so it has to go on over your head) – but you really can't beat the completely smooth coverage!
If you would have a hard time putting a tight shirt on over your head, this would not be a good choice for you – but otherwise, it is a winner!
Although it is available in a wide array of cup sizes, it is a shapewear brand and therefore has a slightly different fit, so check their specific size chart to make the right choice! Reviews say this full-coverage option is the best bra they've tried for side fat and back bulges.
4. Full Coverage Budget Option: DELIMIRA Women's Back Support Posture Bra
Affiliate links / Images from Amazon Product Advertising API
You may wonder why I included this last one – you'll notice it is designed as a "posture bra" to correct slouching, etc., but is a good, MUCH less expensive option for a bra that will hide back fat. If you're interested in this type of bra but don't want to spend as much as the Shapeez option above, try this one. The full-coverage back design will provide almost the same overall smoothness as the above option at a much more affordable price point.
It has pretty good reviews, with many reviewers mentioning the smoothing properties and its flattering fit. Another HUGE plus is it has front closures, so it will be the best bra for side fat if you want full coverage and need an option that doesn't have to be put on over your head.
Now that you've (hopefully) found your best bra for side fat and back fat – I also have an awesome roundup of the best shapewear for smoothing lower belly pooches! You absolutely don't need shapewear to be beautiful, but sometimes it is helpful to add a little smoothing action underneath certain outfits!
Why Does My Bra Show Side Fat and a "Back Bulge?"
Honestly, the main reason why our skin and fat bulge around our bras is we don't wear bras that fit. Those of us who are large-chested generally feel that we lack proper support, which will lead to wearing too-small bras and too-tight straps to try and fix the problem.
Unfortunately, wearing an ill-fitting bra can cause a whole host of problems you might not realize are possible, in addition to just being uncomfortable.
These issues can include:
breast pain
breast skin damage (typically stretch marks)
chafing and rubbing (which can cause abrasions)
neck, back, and/or shoulder pain
bad posture
permanent changes to the body, such as deep grooves where too-tight straps sit
reluctance to exercise due to lack of support
Despite all these problems, more than 80% of women are estimated to be wearing bras that don't provide proper support or fit well! It is incredibly difficult to figure out how to find a well-fitting bra amongst the millions of options out there, especially as we all have unique shapes to take into account.
Finding the best bra to help with side fat can seem overwhelming, but definitely should start with wearing a bra that fits properly.
How Do I Make Sure My Bra Fits Properly? (Plus Size Tips)
The worst way to find your correct bra size is to go to a department store wearing your current, probably-ill-fitting bra, and be fitted by random employees with varying levels of experience and competency.
There's no real way to guarantee that will provide the best results. In fact, it seems unlikely.
Keep in mind, also, that breasts change shape, size, and position throughout your life, so bra sizes and design preferences will change accordingly.
One option may be to take advantage of companies that will send you bras to try on and thereby determine your correct sizing/styles, but this comes with the disadvantage of being pretty brand-specific. It would give you a good starting point, though, and you may discover a bra or two you really like this way!
Because bra manufacturers don't really adhere to a universal sizing system, finding a bra size isn't a "one-and-done" task, unfortunately. The best way to ensure a bra fits properly (and will be your best bra for side fat and back fat issues) is to make sure any bra you wear checks a few boxes – to make sure each part of the bra fits in a way that provides proper support and comfort.
Here is a video that super simply outlines 5 steps to determine if your bra has the proper fit if you're plus-size:
These steps are so easy to follow and provide a very universal guideline for trying on really any type of bra. The only downside is not being able to know whether a bra fits or not before trying it on – i.e. when purchasing online. The best way around this is just to make sure you order bras with a good return policy, and be willing to try several before you get a good fit!
It is much easier usually to try them on in-store, just to cut out the extra waiting time and disappointment if they don't fit well. I love going to stores that have multiple different brands so I can try on several sizes, in several styles, and really find bras that fit well and smooth my side and back fat.
Hopefully, you are now armed with the knowledge to find comfort and support in the bras you wear, and the best bra for side and back fat if you have a little extra to work with.