As an Amazon Associate I earn from qualifying purchases.
There must be something in a man's blood that makes him need a recliner. It could be that I like to be comfortable but, from the number of recliners that I've seen in friends' houses, a man's recliner-needs seem to be a universal truth.
When my wife and I were expecting our first child we bought a used recliner so that my wife could recover in it after what we anticipated to be difficult childbirth.
I'm not proud of it but she pretty much had to pry me out of that recliner.
And as soon as she recovered I was back in it. In fact, I used it so often that it became one of those recliners with a blanket over it to hide the foam sticking out. You know the type.
The problem was, as a big and heavy guy, I wore that recliner out in a matter of months. It was a nice enough recliner but just wasn't heavy-duty enough for my needs. Thankfully, over the years since that happened, the industry has finally caught up with people. There are tons of big man recliners on the market that are suitable for big and heavy people of all heights, genders, and widths!
Now that I've grown (both up and out), I understand how important it is for a big guy to have a recliner that fits him. Not only is a heavy-duty chair likely to last longer and be safer, but it will also be much more comfortable throughout its life.
So you want a heavy-duty recliner?
A recliner, by definition, just reclines. Simple, right? So why is it so hard to find one that is a good fit for your size? Well, it turns out that there are a number of problems with regular recliners.
Once you reach the 300, 400, or 500-pound mark, there are some dangerous things that can go wrong (or at least ruin your recliner experience) and make them unsuitable for big and heavy people.
The 5 Best Recliners For Big & Heavy People
Preview
Preview
Preview
Preview
Preview
Preview
Affiliate links / Images from Amazon Product Advertising API
If you're looking for power lift recliners you can find them here
If you're in a hurry, any of the above recliners will be an excellent choice. Be sure to take into consideration whether you need a lift chair, you want the fabric to be easy to clean, etc. If you have a little more time and want to be sure to choose the absolute best option, read on!
Best Recliners For Big & Heavy People
1. Lane Stallion Wallsaver Recliner: Best Overall Plus Size Recliner (500lb Capacity)
While it may not seem to be a top competitor on paper, let me make a case that the Lane Stallion is one of the best recliners for big guys:
It is, in my opinion, the best looking of the best recliners for big guys.
It has a non-electrical reclining mechanism that is likely to last longer, be trouble-free, and can be used in places without electricity.
It is designed as a recliner for big and tall people, meaning it can support users up to 500 lbs and 6'8″ in height! If you don't need a big and tall recliner (maybe if you're short and heavy…), then imagine all the extra space you would have to stretch out on this monster.
The heavy-duty steel frame moves away from the wall when reclining, so you can keep this chair snug up against the wall.
As a final bonus, the lack of motors and electronics means that this chair is one of the most durable options on our list! It is an extremely comfortable and well-made chair. So, if the case I've made resonated with you, the Lane Stallion should be your new chair!
2. GDFStudio Hana – Best Extra Wide Recliner For Obese People
My Aunt J was one of those people who carried most of her weight on her bottom half. While a 500lb capacity chair would have been more than enough for her, she could never have fit in most of the chairs we've mentioned here. So what should people do when they have an extra-wide backside? Get an extra-wide recliner, of course!
Even the widest of big man recliners can't compare in width to the GDFStudio's Hana recliner. It has a total width of 46″ (and a seat width of 39.5″), making it wide enough for pretty much anyone who is able to sit in a chair.
The Hana is really meant for two users but, since it doesn't have a divide, it works very well for one oversized person to sit comfortably.
While it's not a lift chair, if you're looking for flat-out spaciousness, you will be hard-pressed to beat the Halima.
It does have a few drawbacks, however. First off, it's not super plush. While not uncomfortable you shouldn't expect to sing into it like a lazy boy. Secondly, because it is extra wild, those who are not as wide as the seat might not be comfortable trying to use both armrests.
Despite those drawbacks, the plush microfiber covering is not only comfortable, but it's also easy to clean and looks great. And as its most obvious highlight, it is fully capable of fitting two small people or one large and heavy person. So if it's space that you need, this is the one for you!
3. Ashley Stoneland – Best Heavy Duty Power Rocker Recliner
With their prevalence in the furniture industry, I'm sure you're not surprised to see something from Ashley on here. At least, you shouldn't be surprised since they make sturdy high-quality furniture at a great price (and this recliner is no different).
Although it isn't quite as wide as I like to see in a recliner for big and heavy people, its power recline function, high weight capacity, and quality covering make this one a winner in my book.
If you're looking for the leather look in a high-capacity recliner but don't want to commit to that level of investment then this is a great option!
4. Ashley Boerna – Leather Power Rocker Recliner
Personally, I love fabric chairs but I do understand that leather looks better, is easier to clean, and lasts longer. I just don't like sticking to them.
However, if you live in a cooler climate or don't relax around your house in undies as I do them that may be a non-issue.
The Boerna from Ashley Home Store is a great-looking option with a ton of perks (such as Bluetooth speakers) that you won't find in other chairs on this list.
While it's not the widest chair (and the company doesn't give it an actual weight limit) it is still a great option for most big and heavy people!
5. Ashley Ludden- Traditional Lazy-Boy Style Recliner
If you are plus size you should check out the entire Ludden line from Ashley. While not specifically marketed to big and heavy people they have some great high-capacity options that are both stylish and comfortable.
This chair is of fairly average width (20″ between the armrests) but is sturdy and will likely last for many years to come! If you need a heavy-duty recliner that won't break the bank, you're in luck here.
3 Tips For Buying a Heavy-Duty Recliner As A Big Person
1. Consider Overall Size vs. Seat Size
So you think you've found the best recliner for big guys, you order it, and it's delivered to your curb. You take it in and assemble it, only to find out that your oversized, 500lb capacity, $1,000 recliner has a seat that's designed for an anemic mouse.
A normal person might fit on it (even though they don't need to…), but you certainly can't! It may come as a surprise that many of the "high capacity recliners" on the market are simple, regular-size recliners with a reinforced frame. Hardly worth the name of big man's recliner.
The truth is, most big and heavy people who need a recliner also need more seat space.
My aunt and uncle always had a recliner in their living room that everyone joked about. It was a colossal beast, weighing at least 200 pounds and taking up a whole corner of the room. The problem was that it was so big simply because it was overstuffed. As a kid, I remember being able to lay on one of the recliner's arms while my sister lay on the other one and my cousin sat on the seat. Because the arms and back were so big, even average-sized adults struggled to squeeze into it. Luckily, there is a simple fix: a tape measure.
The average recliner measures about 20″ between the arms, give or take, which is fine for most people. If you are big and heavy though, you'll be needing a wider seating surface. Before buying a chair, be sure to measure a chair that you sit on regularly (or a couch cushion) to get an idea of how wide a chair you need.
2. Choose The Best Covering
The best covering for a recliner meant for heavy people will be at the intersection of "easy to clean, durable, and comfortable."
When choosing a covering for your chair, you have a few options – all with pros and cons. As usual, you can't have everything. If you value something that is hard-wearing and easy to clean, you probably want to look for a vinyl or smooth leather chair. But if you, like me, favor comfort – then you'll want to look into a fabric or microfiber chair.
Fabric chairs are the best medium of comfort and durability, and if you take care of them, (and maybe use a cover,) they will look great for a decade or more.
No matter what type of fabric you have on your chair, it will last much longer ir you get a protector and keep the fabric safe. A heavy-duty recliner is an investment, and in my opinion, you should treat it like one! That means protecting it. Dirt and grime are one of the fastest ruiners of nice furniture, and if you have any pets, this problem is intensified 100x. A washable protector will keep your recliner fresh and clean for years to come!
3. Take Purchase And Delivery Cost Into Account
When it comes down to it, there is no replacement for quality. And, when it comes to well-built furniture, quality costs money. While there are good deals to be had, you are typically far better off spending the money to get a chair that will serve you well for years.
While it may cost more upfront, the best recliners for big guys are more likely to last longer and be much better looking and more comfortable in the meantime. Typically cheaper chairs have lower weight capacities (even if the manufacturer claims otherwise) and are made of inferior materials. That being said, we did our best to find chairs that are within the reach of the average person, provided that you view a chair as a long-term investment in your bodily well-being!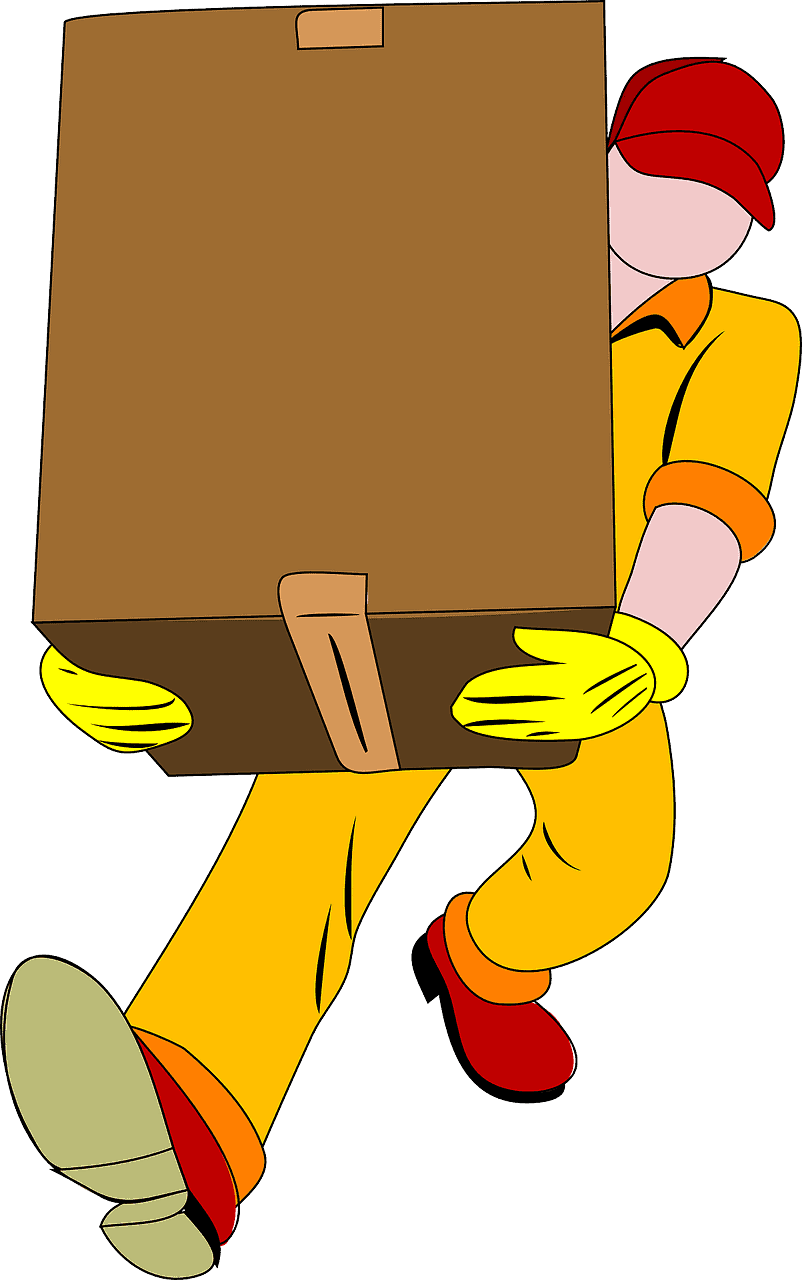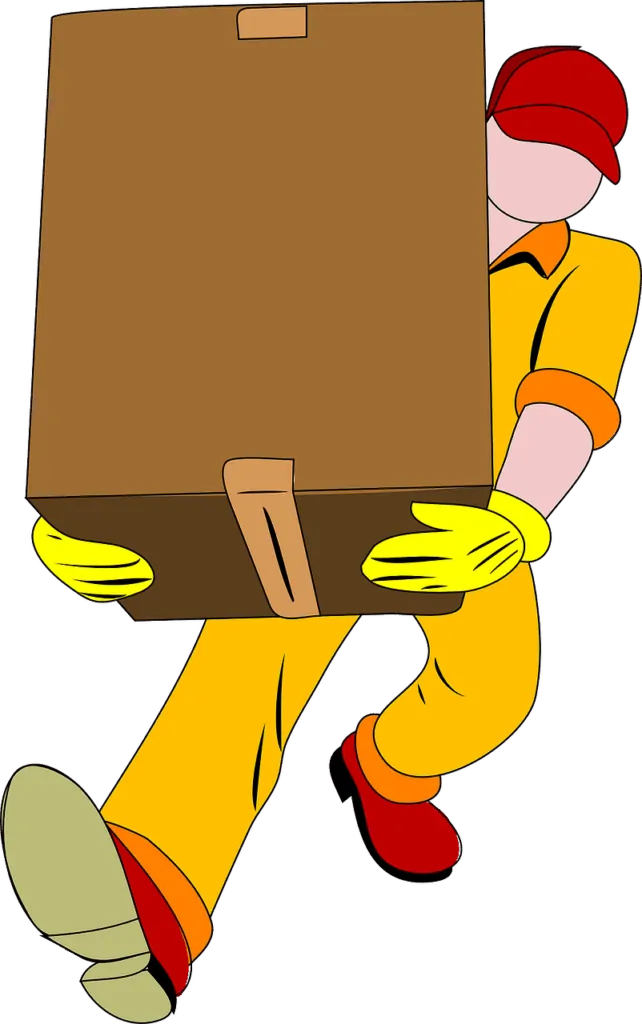 Delivery And Assembly Of A Recliner
Believe it or not, one of the most difficult aspects of getting a big man recliner is not picking it out, it's getting it into your house. If your mobility is compromised due to your weight or injury, getting your new recliner into your house might be an insurmountable obstacle.
The main reason for this is that, unlike most packages you receive, recliners (and furniture in general) typically come with free curbside delivery. This means that the delivery man is not required to do anything but leave it in the street by your curb and, if he's feeling cranky, he will do just that. If you need to move your recliner upstairs or through several rooms, we do have some tips that will hopefully make it possible, if not easy.
Enlist Help. This is the most obvious way to get your chair moved. However, be sure to ask someone for help before you get your chair delivered. You don't want your chair to be sitting outside for long (or overnight), especially if it looks like rain!
Carry it inside piece by piece. While some chairs are delivered complete, they usually come in several pieces that can be carried by the average person. While the chair may weigh up to 200 pounds, you can probably manage to carry it in small parts. Be sure to check how your chair will be shipped and what kind of assembly will be required when you receive it.
If you are aware ahead of time that you will be unable to move and assemble the chair, most companies (including Amazon) offer a white glove delivery service with expert installation. If the company you are purchasing from does not have an installation service, you may consider calling a moving company and seeing if they will bring the box inside for you.
What makes a recliner suitable for large and heavy people?
Finding the chair that best fits your needs can be a personal and difficult challenge. While I have given you some of the absolute best options that I could find, it is quite possible that none of them are quite what you are looking for! Whether you choose one from my list or not, here are some things to keep in mind when shopping for a heavy-duty recliner:
It's all about the seat: Is the seat wide enough? High enough? Firm enough? Be sure to take measurements of a recliner you have actually placed your backside in so you have a frame of reference when you're shopping.
What is the frame made out of? While some salesmen will try to sell you on "furniture grade plywood," any chair worth its weight will have a steel frame. If you are looking for a lift chair, be sure to look for a heavy-duty metal subframe with wide and stable legs.
While I have made my case for fabric type, be sure to consider the covering on the chair you're looking at and think about how the chair will be used.
Do you need a lift chair, or will an assist device like the one above suffice?
Lastly, do not get enamored by a manufacturer's claims of an astronomical weight capacity. There is no standard for testing weight capacity for furniture, so there is no way to know what exactly the seller means when they state that the chair has a 500lb capacity. For this reason, always sit in a chair before buying (if possible) and try to buy a chair with significantly more weight-bearing ability than you need.
It all depends on what you need…
One of the last things to consider is: do you need a lift chair? Lift recliners with a 500lb capacity are some of the heftiest chairs you can get, and as such, tend to be quite expensive. If you don't absolutely need a lift chair, you can save hundreds of dollars by buying a mechanical chair such as the Lane Stallion and, if needed, get an Assist Handle to help you regain your feet.
Conclusion
If you've decided on a chair and figured out delivery, try not to salivate too much as you consider the level of comfort that will soon be winging your way! Whether you're just needing temporary respite after surgery or injury, want a comfy recliner to sleep in, or just want a heavy-duty recliner that will stand the test of time we hope you've found what you're looking for! Until next time, sit comfortably!